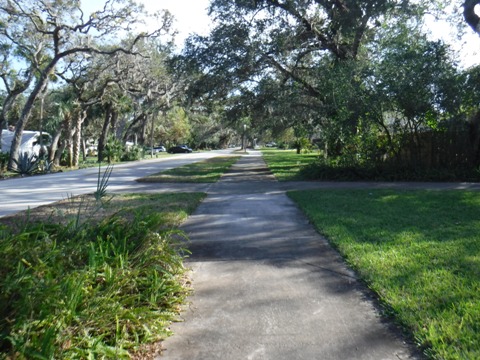 Ormond Scenic Loop - A designated Florida Scenic Highway), the 30+ mile route with varied scenery has biking on and along the road, providing access to several state, county and city parks, historic sites, and beaches.
View the route, map, and 15+ photos
---
Sweetheart Trail - 4.5 miles from Sickler Park to Beville Rd., on a route that includes both multi-use trail and sidewalks. The most pleasant section is along Riverfront Park, where the trail parallels the city's downtown with access to shops and restaurants.
View the route, map, and 15+ photos
---