---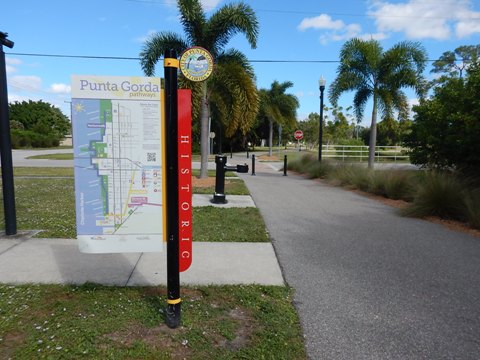 Punta Gorda Pathways - Punta Gorda is doing a good job developing a bicycling infrastructure through its Punta Gorda Pathways program, planned for 18 miles. Shared-use trails and paths will connect neighborhoods, parks and commercial areas throughout the city.
---
Sanibel Island - a Top 10 Florida bike trail.
Sanibel island has 25 miles of paved paths and trails, plus 4.3 miles at Wildlife Drive through the J.N. "Ding" Darling National Wildlife Refuge. Visit the lighthouse, beaches, restaurants, and shopping.